Overlapping gum flesh can hide the top of the teeth and create a dental issue known as a "gummy grin". This dental concern can be naturally fixed with sculpting by use of a laser. Many dental practitioners refer to this as periodontal cosmetic surgery. At DentalWorks - Southern Park Boardman in Boardman, OH our dentists perform gum contouring using a state-of-the-art laser to easily and safely strip away excess gum flesh to expose more of the tooth. While this service is sometimes labeled as an aesthetic treatment, gum treatment with laser also helps a patient's dental health by improving the risk of infection by removing areas where bacteria can hide. This helps in lowering the chance for periodontal problems.
Reviews
"I have neglected going to the dentist for roughly 10 years due to bad experiences when I was younger. I decided to try a Dental Works a couple years ago and I couldn't be happier. Friendly staff, very reasonable pricing and great at whatever I get done."
- E.M. /
Google /
Mar 16, 2018
"I am telling all of my friends and family that have any kind of dental problems to go see the staff at DENTALWORKS. I go to the office on 224 near South Ave. If you don't do pain...this is the GUY!! I had 9...yes 9 teeth pulled in one appointment. Not one tear did i cry and very little bleeding. The staff is professional...the office is nice...the prices are fair. This is my Dentist forever!!"
- J.W. /
Google /
Mar 15, 2018
"Dr Delagatta is the man!"
- B.S. /
Google /
Mar 15, 2018
"Wow what a wonderful experience Stephanie did an awesome job cleaning my daughters teeth and dr. PAC was amazing!!!!!"
- Anonymous /
Facebook /
Mar 13, 2018
"I am just thrilled with the dental care I received from Dentalworks! I came in for a routine cleaning and the Hygentist did a wonderful and thorough job. She went over and above by probing a little to see if I had any issues (which I did but didn't think could be fixed) I had a root canal done 10 years ago and it had been bothering me all this time.. she set up the Dentist, with all the possibilities, and discovered that it need to be adjusted. A very slight adjustment has made all the difference to me!! Other dentists' over the years brushed it off as "phantom" pain because there was no root in the tooth. Dentalworks, and especially the Hygentist, really went the extra mile to help me with my Very Long, on-going discomfort. Thank you! God Bless!!"
- C.M. /
Google /
Feb 12, 2018
Previous
Next
Gum contouring using laser technology can be accomplished directly inside our dental treatment room in Boardman, OH using a light local anesthetic to reduce any discomfort. It is common for patients to have worry regarding a dental treatment, so our dentists are prepared to offer sedation for individuals who request it. The first step of the treatment process the gums and tooth enamel will be rinsed and thoroughly dried and then the light from the laser will slowly remove strips of gum tissue so that the gum's appearance looks straight. This advanced laser technology at DentalWorks - Southern Park Boardman also supports to eliminate bleeding and seal the shape of the gumline.
The gums may be sensitive and puffy for a couple of weeks following laser contouring for the gums, but with consistent brushing and flossing, the swelling will dissipate and the gums will recover quickly. Our dentists will discuss the protocol along with possible antibiotics to a rapid recovery. Professional cleanings and dental exams at DentalWorks - Southern Park Boardman are suggested to help keep healthy gums.
A laser contouring treatment for the gums may or may not be paid for under insurance. Generally it is considered an aesthetic dental procedure, but some cases may need this treatment for dental care purposes. The insurance coordinators at DentalWorks - Southern Park Boardman will confirm each patient's coverage to understand their out-of-pocket expenses.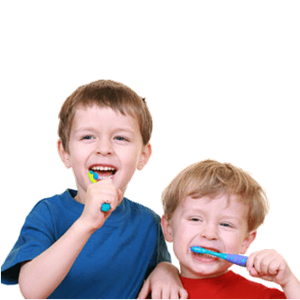 Overgrown gum tissue can lead to an unattractive smile. Advanced laser gum removal at DentalWorks - Southern Park Boardman in Boardman, OH can improve this dental deformity easily without surgery. In addition to getting a aesthetically appealing new smile, your oral health will also improve, decreasing the likelihood for periodontal disease. Contact us to schedule an appointment with our dentists for more information.
Related Procedures